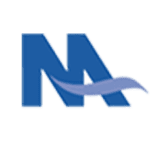 Website mallorygroup Mallory Alexander International Logistics
Mallory Alexander International Logistics, a global third-party logistics company (3PL) headquartered in Memphis, TN has an immediate opening for an experienced Air Export Coordinator..
Mallory Alexander International Logistics is a 96-year-old privately-held and family-owned Company. We are a leader in global logistics offering equal opportunity, excellent benefits, and unlimited career development opportunities. We are headquartered in Memphis, TN with branches located throughout the U.S.
We are looking for an Air Export Specialist to join our team of professionals in our Atlanta, GA operations.
The Air Export Specialist is responsible for providing support and handling of all aspects of air export services. Candidates must have a proven track record of account management skills, A-Z handling of air freight both general cargo and DG, as well as understanding and hands on experience of moving consolidated freight. Candidate should have a strong understanding of the governmental compliance requirements of an export transaction and experience in dealing with routed transactions is also a must.
The Air Export Specialist should be confident in performing the following responsibilities:
Operational handling of the day-to-day operations of assigned accounts to ensure that customer requirements are met. Included but not limited to: RFQ's, One-off-Quotes, filing AES, initiating freight pickups, interfacing with 3rd party warehousing, interfacing with airline/steamship line, and invoicing customer.
Understand all departmental operational functions – i.e. billing, tracking, transportation systems, etc. to effortlessly operate accounts assigned.
Troubleshoot and resolve on the fly hurdles naturally occurred in fast moving air freight environment.
Ensure customer SOPs, US government agency regulations, and Mallory Corporate Compliance & Training standards are adhered to.
What we are looking for in a candidate:
Minimum 3 years air export experience.
Strong commercial focus and tactical application is a requirement.
Have an advanced understanding of the terminology, government regulations, and operational processes related to international shipping both ocean and air transport modes.
Experience negotiating and obtaining rates from airlines directly.
Proficient in Outlook, Word, Excel and operational systems.
Excellent organizational, planning and follow-up skills.
Ability to follow complex instructions and to multi-task and prioritize.
Ability to exercise excellent judgment and make decisions based on clear understanding of US and Mallory Compliance regulations.
Ability to work under pressure in a very time-sensitive environment while maintaining positive morale.
Quick learner who likes to be challenged and has a can-do attitude.
Excellent written and oral communication skills as well as excellent customer service skills.
A team player and leader by example.
High school diploma or GED required.
Not required, but the following are highly desired with an ideal candidate:
Knowledge and experience using operating system CargoWise One
Tactical experience in managing air consolidation programs.
Experience working with routed transactional accounts.
Experience working with 3rd party warehouse providers.
Hazardous and/or DG experience preferred.
Some tactical knowledge of Ocean Export experience preferred but not required.
Position is full-time.
Compensation is commensurate with experience and education.
Pre-employment drug screen required.