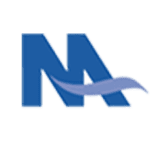 Website mallorygroup Mallory Alexander International Logistics
Mallory Alexander International Logistics, a global third-party logistics company (3PL) headquartered in Memphis, TN has an immediate opening for an experienced Import Customer Service Representative.
Mallory Alexander International Logistics is a 95-year-old privately-held and family-owned Company. We are a leader in global logistics offering equal opportunity, excellent benefits, and unlimited career development opportunities. We are in in Memphis, TN with branches located throughout the U.S.
We are looking for an Import Customer Service Representative to join our team of professionals in our Laredo, TX operation.
Import Customer Service Representatives prepare customs clearance documents, arrange clearance; route movement of incoming freight shipments at airline, train, trucking terminals, and shipping docks. Arrange pickup of freight at origins and arrange transportation to destination. Prepare and examine bills of lading to determine shipping charges and tariffs.
The Import Customer Service Representative should be confident in performing the following daily tasks:
Coordinate movement of shipments from port via ocean, air, rail, truck or intermodal.
Prepare and submit Arrival Notices.
Communicate with vendors.
Track and trace shipments.
Coordinate deliveries to consignees.
Communicate and follow up with customers regarding shipment status, questions and/or other inquiries.
Prepare customs entry for application of release to U.S. Customs.
Negotiate/Request rates with freight carriers when appropriate.
Sign documents on behalf of clients, using powers of attorney.
Provide advice on transportation options, types of carriers, or shipping routes.
Post bonds for the products being imported or assist clients in obtaining bonds.
Pay or arrange for payment of freight, and insurance fees, or other charges.
What we are looking for in a candidate: The successful candidate will have at least two years of experience in imports or related transportation experience.
The successful candidate must have the ability to work efficiently meeting strict deadlines in a team environment. Organizational, multi-tasking and time-management skills are a must. Position requires excellent computer and customer service skills along with strong verbal and written communication abilities.
Candidate must be motivated, flexible, and willing to work in an ever-changing market and with any operational process that may present itself.
Position is full-time.
Compensation is commensurate with experience and education.
Pre-employment drug screen required.